Raspberry Pi as a compact controller?
Have you ever wished to have a compact programmable device fitting both in your mini-project and your restricted budget?
Have you ever thought about using the Raspberry Pi minicomputer in an industrial environment?
Then you should check out the crowdfunding campaign for Monarco HAT, an add-on board which allows you to connect standard industrial sensors and devices to the Raspberry Pi minicomputer.
You don't have to be a Linux expert to enjoy the benefits of this platform. The REX Control System will fully support this board so you'll be able to develop and implement your feedback control algorithms without messing with Linux command line and hand-writing your code.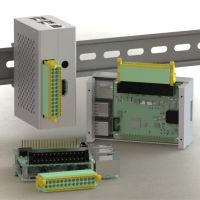 Thanks for supporting the campaign!
published: 2016-05-31